Having led or been a part of over 50 board meetings over the last decade at Quattro Wireless (acquired by Apple) and Foursquare, I know the pivotal questions founders need to ask themselves as they take on investors and put together their board. 
Because if you do it right, there will be far more boardroom and far less theater. 
I have been fortunate enough to spend a lot of time with people that I have tremendous respect for including Ben Horowitz, Albert Wegner, Bijan Sabet, Barry Schuler, Bryce Roberts, Bob Davis, and Andy Goldfarb.  I have seen a lot in early stage boards and in Part 1 of this post, I would challenge you to ask some critical questions:
Who do you want on your board? 

What is the actual role of an early stage board? 

How valuable can the board be on critical operational challenges?
Part 2 will deal with how to handle them.
Let me start out by trying to answer some of these questions.
Who do you want on your board? 
Remember, these will be the people you have to live with for a multi-year period and see them for a minimum of 3-6 times a year for several hours.  You need to like and trust them, not just as business people, but as actual people.
If you do it right,

there will be far more boardroom

and far less theater.
Diversity of thought to ensure you are building the right foundation for long term success.  Over the course of building a company, you will face many crucial decisions including: hiring, layoffs, sacrificing profit to accelerate revenue or getting to profitability more quickly, executive challenges, departure of top and "irreplaceable" talent, replacing said "irreplaceable" talent, customer issues, law suits, acquisition opportunities, preparing to go public, etc etc.  
Think about each those challenges and then ask yourself, "Who on this board will help me with this?" Is every challenge covered? Is one person doing everything? Is every person playing an important role or are you just looking at a bunch of people with pretty pocketbooks? The right board member has both: funding AND function.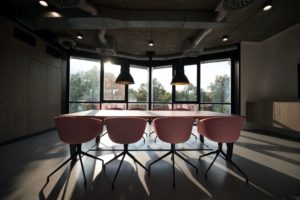 What is the actual role of an early stage board? 
 I believe if an investor wants a board seat early on:
they should have a proven track record to help you solve critical problems that arise in the early stage.

they should provide the right governance to ensure you follow the law and hold the CEO accountable to moral and ethical standards.

they need to help ensure you don't run out of capital by providing networking opportunities and financial planning.
How valuable can the board be on critical operational challenges?
This is probably the most controversial and a big part of the gap where founders feel let down. 
I believe that the board should help founders with their top 2-3 most pressing issues and existential crises-type planning and execution. The board should help a founder not just navigate the roller coaster ride, but have the knowledge and experience to keep it on the tracks. 
Intros and handshakes are all well and good but when the time comes, the coveted board member needs to put their nose to the grindstone, roll up their sleeves and any other business cliché that has them actively tackling critical business challenges and adding value.
 In Part 2, we'll see what to do with them once you have them including:
What do the best board meetings have in common?

How do you manage various egos on a board?

How do you manage different board members personal goals or needs for their own funds which can be in conflict with your goals or other board members goals?

When is the right time to fill your board with an Independent?